Objectives
We help you define what business goals you have with the application that we design and run for you. Is it to increase revenue? Or to lower costs? Will you be streamlining an inefficient operation, or creating a new one that would be impossible without advanced software? By understanding what it is you need to get out of your software, we can coordinate with your team to manage high levels of quality throughout the project.

Processes
We endeavor to learn your product, processes and behaviors as fully as possible. That way your application will not just be a technical marvel but also contribute to reaching your objectives. We do this by writing requirements documents, use cases and other analysis artifacts to get an understanding of the business needs of the project. As a part of this process, we work with you to determine the key measurements that define the project's success. Without these being met, the project would probably be a failure. Such measurements are used during our status reporting so that the team is constantly focused on what "success" and "done" means.

Users
We don't go off for weeks and weeks and spend huge money developing the solution we *think* you described to us. We give you direct access to our developers. And they give you direct access to alpha builds of the new system. In as little as 10 days. We prefer to work with your more senior users instead of a project manager who doesn't use the solution in day-to-day business. We implement issue tracking, test-first development, automated UI testing, continuous regression testing, and other tools that we find much more useful than software specifications that ALWAYS end up out of sync with the actual solution.

Interface
To a user, the interface IS the application. A good application speaks to the users while removing unnecessary complexity. Your employees are then able to get more done and be assured that the application will be a help to them, not a hindrance.Kettle River takes a 360 degree approach to software development. The results are stable applications and satisfied customers. Good software is without a doubt critical to your business. Can you afford any less?

Logic
Kettle River aims to develop drama-free software. We take a continuous approach to developing application features. That means new components that are introduced through the project life-cycle work immediately. It also means regular communication with stakeholders to confirm that the project is progressing properly. We take advantage of modern frameworks and design patterns so that we don't reinvent the wheel on your dime. We test rigorously and continually. When bugs surface, they are recognized early and handled immediately. The outcome great software that is usable right away.

Data
Here's a truth: your data is going to outlive any application you use. Applications will be upgraded, changed and even discarded – but your data will always exist. We create a data model first that takes not just your present requirements, but also those in the future. Therefore, you save your company many future headaches when new projects come online to integrate with your existing data model.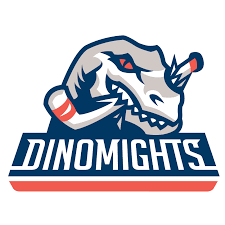 We believe in giving back to our community.
During this time of worry, Kettle River wants to share with everyone
the story of our favorite cause, the DinoMights.
Kettle River Consulting is proud to sponsor DinoMights and their mission
to equip our urban youth to develop physical, academic, social and spiritual excellence.

What if you could double the graduation rate of inner-city students? Literally double.
DinoMights has made the dream into reality. Today. Right now. For real.
Kettle River is more than just a consulting company to ChargeItSpot. Kettle River is ChargeItSpot's development and systems management partner. They provide ChargeItSpot the expertise to build and run our kiosk management platform to enable our business to grow and prosper.  KRC's team does this by building software that is flexible for our needs, stable to provide a great user experience, and secure to guard our customer's data.  Kettle River also built out and runs our AWS server side infrastructure to ensure we are secure, have optimal performance, and have minimal downtime.  ChargeItSpot plans on having a lasting partnership with Kettle River to support our growth.

Dave Andreasen
CIO, ChargeItSpot
There are two ways in which Kettle River Consulting sets itself apart. The first is investing time to truly understand the project. Their developers ask insightful questions at every stage of the project to ensure that both customer and developer have a shared understanding of how the software should function. These questions are always in pursuit of product improvement and are delightfully free of trade jargon that can be confusing to non-developers. The second way in which Kettle River Consulting shines is communication. I am kept informed of which features and bug fixes are in the works at all times and appreciate being empowered to direct development resources toward software improvements that will increase sales. 
Christine Twait
CEO, Genius Programs
Santa Clara County has worked with Kettle River for several years now and has been very pleased with the skills and service provided. Their staff brought technical knowledge to our project that we were lacking. KR staff worked with our IT staff and were more than willing to share their knowledge so that our agency could perform future modifications on our own. The KR staff was very flexible in their time, making themselves available to us based on our project needs. We now have a reliable system that is fully integrated into our business needs; KR staff is a major reason for this success.
Stacy Goss
Director, Office of Pretrial Services, County of Santa Clara, California
Aon Direct Group (ADG) has been working with the principals of Kettle River for the past 5 years. ADG has followed these principals over the course of these five years through various transitions which have now culminated as Kettle River. Kettle River is an enthusiastic partner with ADG, we do not view them as simply a supplier of services. The difference between Kettle River and other providers that ADG has spoken with is Kettle River's willingness to learn and understand ADG's core business. This allows Kettle River to provide solutions that address ADG needs. Kettle River provides solutions they do not simply execute instructions. Kettle River provides ADG with high level expertise that is available on a need basis. To maintain this level of expertise in-house would not be financially viable for ADG. In addition, by having the support of Kettle River ADG can focus its efforts on providing its clients marketing solutions and work on innovations for the long term sustainability of our company.
Debby Cermak
Senior Vice President, Aon Direct Group (ADG)
Kettle River's team provides the OurFamilyWizard.com website with the expertise necessary to operate a mission critical Oracle environment 24 hours a day, 7 days a week. OurFamilyWizard.com relies on the experienced professionals at Kettle River to update, maintain, and provide operational best practices for our Oracle RDBMS environments in both production and development. In the event of unplanned incidents, Kettle River has been extremely responsive, regardless of the time of day or evening. Kettle River provides proactive support: they proactively monitor and tune our Oracle RDBMS so that it delivers the best performance possible for our web application. The value Kettle River provides cannot be replicated by any other vendor, they stand in a class of their own.
Larry Patterson
CTO, Avirat, Inc
Where to find us
18140 Zane Street NW, PMB 338
Elk River, MN 55330